2013 Spring/Summer Jewellery Trends
These summers have brought contrastful delights for the jewellery lovers with a range of versatile designs in trend. Soak in the summer freshness with the Uber green beads,fabric and stones or indulge in the touch of nature with some flora and fauna designs.
Geometrical jewellery is definitely setting the pace with its futuristic looks.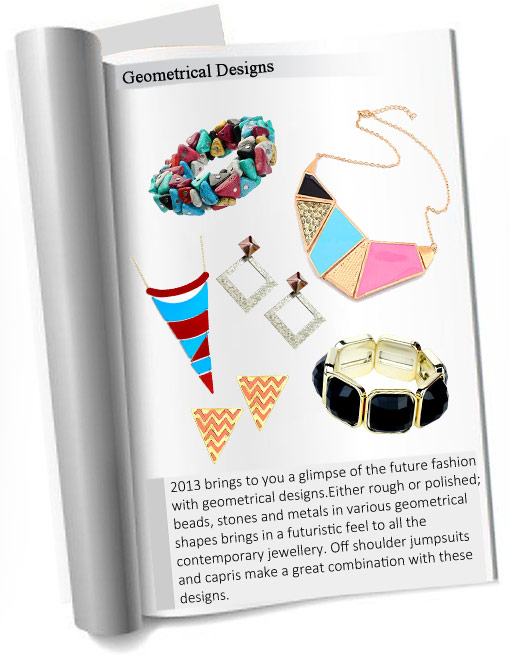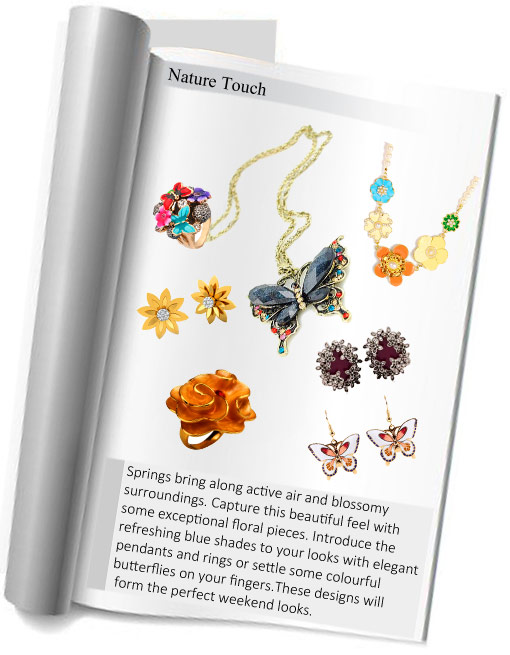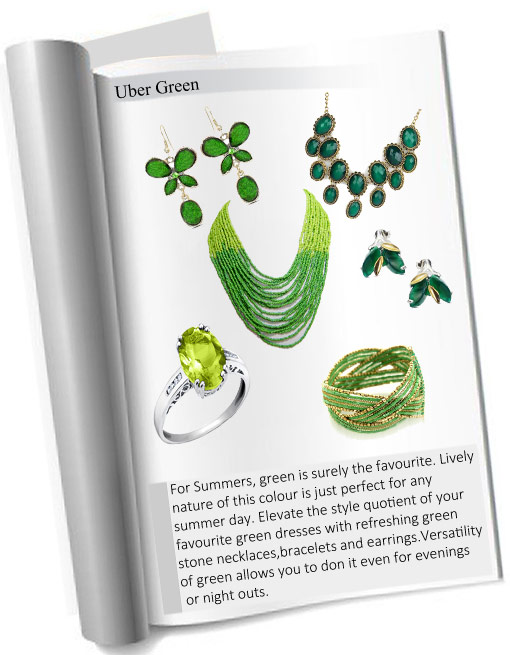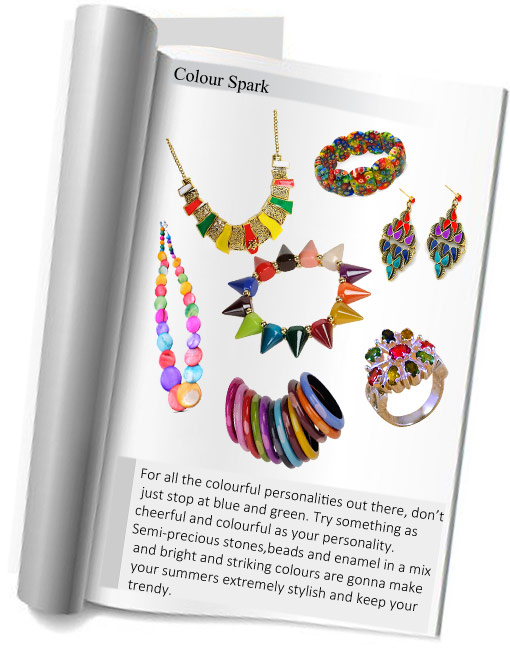 Posted on 29th July 2013

Go Right With Statement Necklaces
Got to go out with friends tonight and as always I got nothing to wear. Don't you have this thought in mind everytime there is a party or hangout. Damn our fashion concious soul, doesn't let us repeat dresses. Moreover, we always want to look the best amongst our friends and maintain our style diva reputation.
Now, you can stop piling up expensive dresses in your wardrobe and give a glam boost to one of the older ones with fashionable statement necklaces.
A carefully selected statement necklace helps give a bold stand-out to your complete look. These attention stealers are the best choice for giving a special and fresh feel to your restated dress.
Its all about teaming it right!
To make sure you don't go wrong with a perfectly fashionable piece, probably you can follow a few do's and dont's.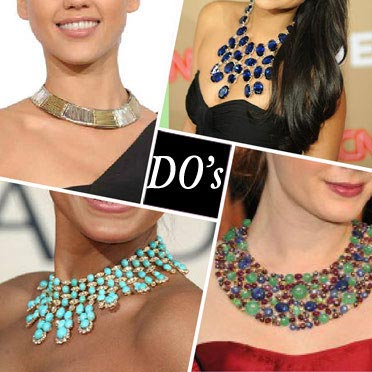 It would a good choice to do a hair-do that would enhance your neckpiece rather than hiding it.

Flaunt it better with a low neck or off-shoulder dress

Off-shoulder dress is also a good option where you are going with similar colours, otherwise make sure that your necklace is striking enough to overpower your dress.

Wearing collar dresses or huge caps is a complete no-no for statement necklaces.

Loose the jacket too when you are carrying this piece of art on your neckline.

Experimenting with colours is good, but try not to over-do it.

Too chunky and huge doesn't always work, you might wanna stick to something lighter.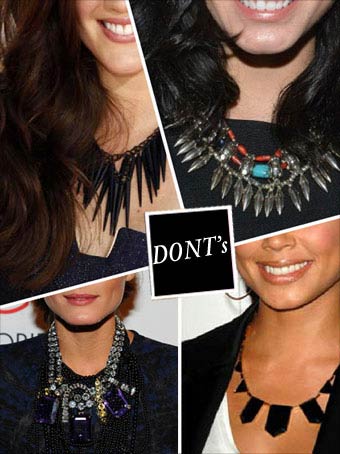 Check-out some out-going pieces offered by
Cinderella
along with its other statement making jewellery.
Go ahead and flaunt'em ladies!
Posted on 25th July 2013

Men's Jewellery In Vogue

Men always have to deal with monotony and stale style when it comes to fashion. With such limited options available to experiment with looks, creating a unique style statement is not all that easy. Well then leave the conventional ways and introduce some trendy men jewellery designs into your wardrobe.

Amongst the trendiest materials in men jewellery is tungsten carbide. It is mostly used in rings for bringing dark tone variations. Tungsten carbine bands with CZ spark will lend you a subtle and classy style statement. Carbon fibre is another material largely used in men rings as well as bracelets for tone variations.

Men jewellery is enjoying its dazzle factor with stunning sterling silver, stainless steel and titanium. Stainless steel and sterling silver link bracelets provide a more formal look, while leather and thread woven bracelets will help you achieve the rustiness you crave. These bracelets look great in earthen tones.

Follow masculine aesthetics in gold, silver and black tone pendants. Introduce skull, black sapphire pavé with shield,cross, and dagger motifs in pendants for a gallant look. Rope necklaces are a great trend for enhancing your casual looks. Amongst the stones, black onyx is the most popular in men rings along with coloured crystals that are largely used in tiepins and cufflinks.
Posted on 19th July 2013