Click Here to Compare Similar Products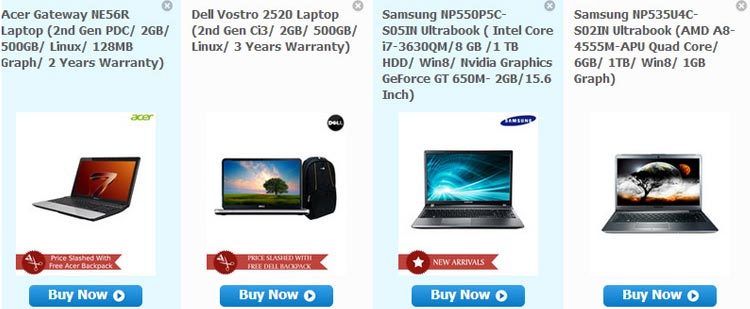 The IdeaPad Z Series laptops are the perfect carry-along entertainment devices. Created with an ideal balance of multimedia performance, superfast speed and stylish design, the Lenovo IdeaPad Z Series Z580 laptop will keep you entertained while you are on the move. Powered by Intel Core processor, the laptop can run many programs together without hampering its computing speed. A fast processor, large display, enormous storage capacity and an impressive graphics processor, all make it a perfect laptop for everyday use.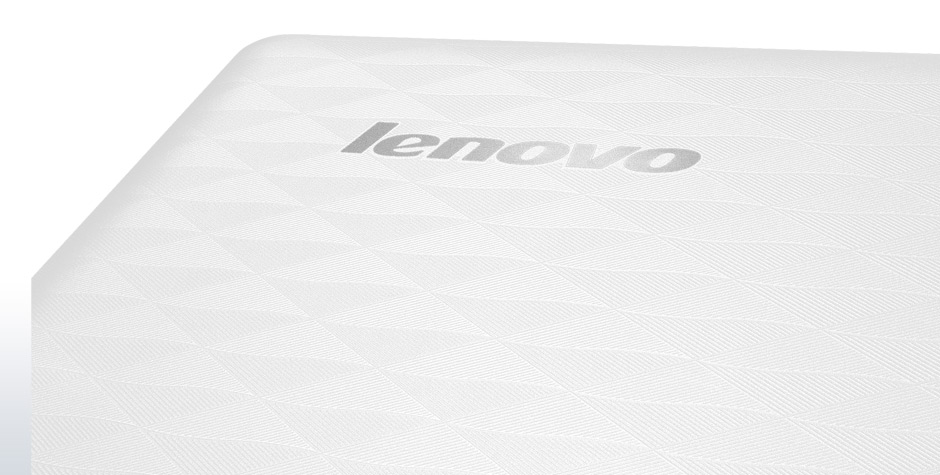 Performance and Capacity
Zip through your word documents, build presentations, create excel sheets in a fast and smooth environment. The Lenovo IdeaPad Z Series Z580 has been designed to simplify your computing tasks. With Intel Core i5 3210M processor and Windows 7 Home Basic a brisk performance is guaranteed making daily tasks simpler. The clock speed of 2.5 GHz with Turbo Boost up to 3.1 GHz and system memory of 4 GB DDR3 enable you to multitask without compromising on system performance.
With the Lenovo IdeaPad Z Series Z580, you get enormous space to store your favourite movies, videos, photographs, music and documents. The high-capacity hard drive has 500 GB of space to store everything you want.
Graphics and Display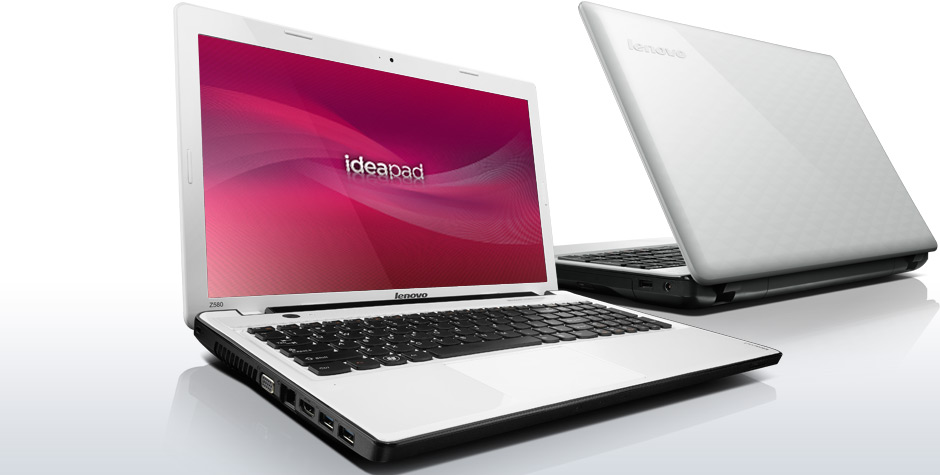 The 15.6 inch screen of Lenovo IdeaPad Z Series Z580 is perfect for work as well as entertainment. An HD Glare Display along with 1366 x 768 pixels of resolution gives you the assurance of super video clarity as well as brightness. Play games, watch videos, browse photographs; with this stunning laptop your viewing experience will be truly exciting.
Interface and Multimedia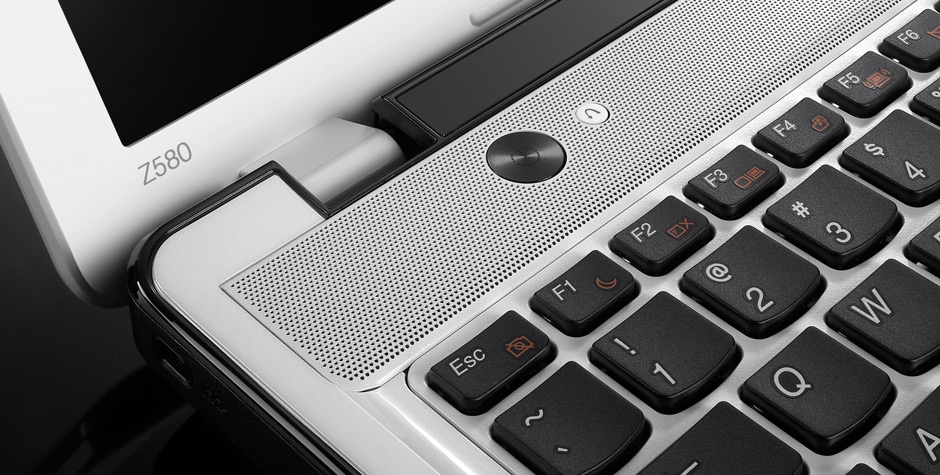 Lenovo IdeaPad Z Series Z580 offers plenty of connectivity options as well. Equipped with two USB 2.0 ports and one USB 3.0 port at the sides, you can easily connect a pen drive, use a wireless mouse and sync your smartphone simultaneously. The VGA port and HDMI port give you the flexibility to connect various video devices to your laptop. It comes with 10/100 LAN interface and 802.11b/g/n, so you can stay connected always. Apart from that, it also offers Bluetooth connectivity.
Lenovo IdeaPad Z Series Z580 is fitted with internal speakers to give you a truly delightful experience. The laptop has an inbuilt 1.0 Megapixel Webcam with a microphone, making it fun and easy to stay connected with friends and family, no matter where you are.
Dimensions and Battery
A compact and portable machine, Lenovo IdeaPad Z Series Z580 measures 376 x 250 x 35.5 mm. Slip it into your backpack or carry it in a laptop sleeve, this Lenovo IdeaPad Z Series Z580 is easy to carry around, weighing around 2.7 kg.
Fitted with a 6-cell Lithium-Ion battery, this laptop can easily provide you a battery backup of up to 3 hours.{"OVERVIEW":{"Series":"Z Series","Model Number":"59-333346","Utility":"Entertainment","Color":"White"},"PLATFORM":{"Architecture":"64-bit","Operating System":"Windows 7 Home Basic"},"STORAGE":{"Hard Disk Capacity":"500 GB","Hardware Interface":"SATA","RPM":"5400"},"Size & Weight":{"Weight":"2.7 kg","Dimension (W*D*H)":"376 x 250 x