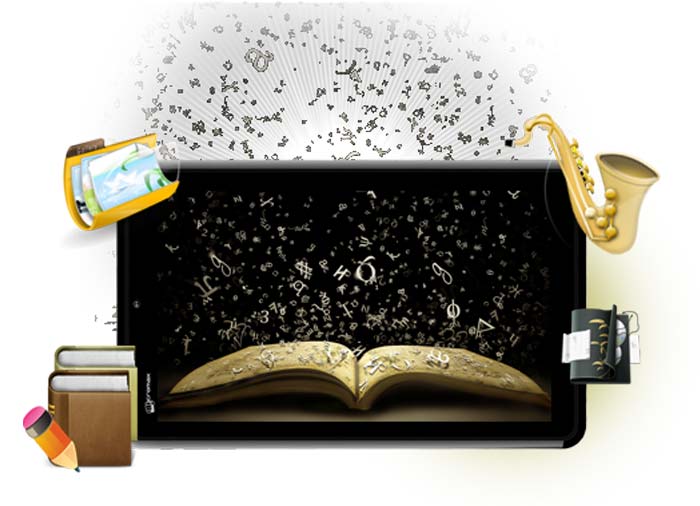 The First 3G Voice Calling Tablet
Re-engineered from top to bottom, the Funbook 3G is our first 3G tab with voice calling! Now lend your voice to all your conversations and stay connected on the move! Chat, talk and explore a whole new world of Edutainment with the Funbook 3G!
Entertainment + Education = Edutainment
Get absorbed in the world of education & entertainment on this unique device that brings it all on a single platform. Empower your intellect with study material right from kindergarten up till IAS civil services exams with the biggest & largest exchange of supplementary course material in India. And get access to the latest movies, songs and clips or keep yourself busy with the latest games, apps or even watch your favorite show on Live TV.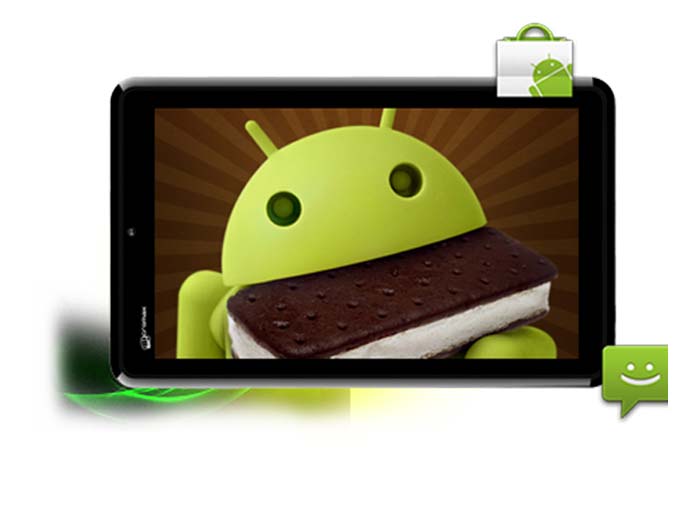 Fully Loaded with Application
Get pre-loaded apps and get all your information and edutainment on the move. Find your way easily with the Google Maps or never spend a dull moment again with unlimited apps from the Play store. Stream videos from Youtube and more!
Android OS, v4.0 (Ice Cream Sandwich)
Get the next generation Android platform with the Android 4.0 Ice Cream Sandwich that brings alive your entertainment with its rich multimedia technology. Get a streamlined user interface that is easy to navigate along with a faster, more intuitive text input. Save battery with an enhanced application and power management. Download all your favorite applications with the preinstalled Google play store!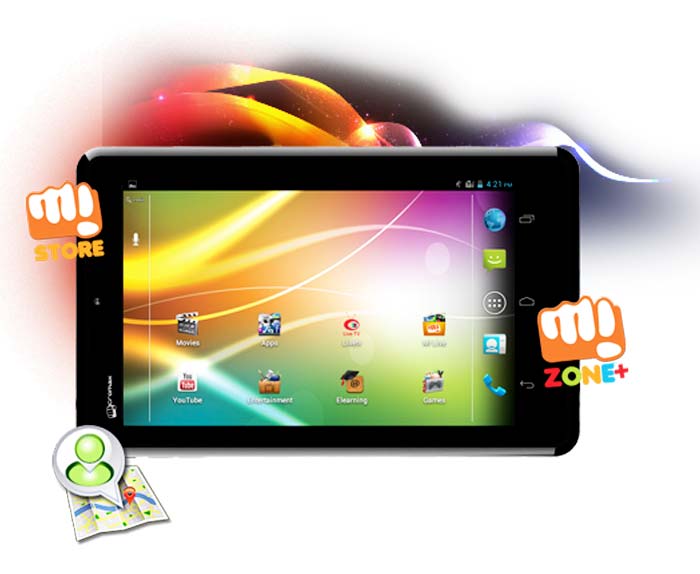 Processor - 1 GHz Cortex A5
Get lightning fast performance with the super fast 1 GHz Cortex A5 processor. Enjoy seamless multi- tasking and an immersive gaming experience that's even more exciting with superior graphics from the Dual Mali- 2D/3D graphics processor. Accelerate all your tasks with its 512MB RAM & fast track your edutainment.
7-inch Capacitive Touch Screen
View all your edutainment on a 17.78 cms capacitive 5 point multi-touch screen with a crisp 800x480 resolution. Touch and explore all your videos, music files, movies, books and more with its multi-touch screen and witness it all on a 16.7 million color screen.