Nikon S2800 works effortlessly in your hands. Just switch it on and click endlessly and leave the rest to this Nikon Coolpix digital camera. From Easy Auto Mode that adjusts the camera settings automatically to Auto Scene Selector that sets the scene mode as per your background, this camera does everything to make your photography experience absolutely excellent. Nikon Coolpix S2800 comes in various colours ranging from pink, black, silver and red to purple and designer purple. It is equipped with multitude of creative editing choices and makes sure that you capture your personal moments smoothly.
20.1 Megapixels
This Nikon Coolpix camera makes sure that your memories appear bright and coloured. With 20.1 Megapixels Image sensor it delivers high quality images that appear young and lively. You can view, preview, enlarge and crop images without losing the quality on Nikon S2800. It is a perfect pick for beginners who want their initial photography experience to be simply phenomenal.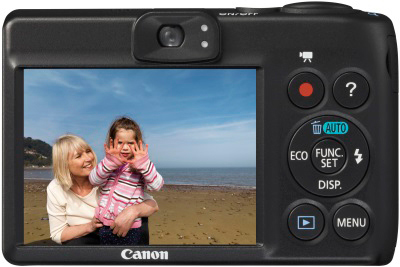 CCD Image Sensor
This Nikon digital camera features 1/2.3 inch type CCD image sensor that produces the resolution of 204800 dots to ensure that the image you have just captured is processed in a nick of time on the LCD screen. You can have quick captures and you can view them instantly on your Nikon S2800 digital camera.
5X Optical Zoom
Nikon S2800 Coolpix digital camera comes with professional Nikkor 5X Optical lens. You can now reach farther objects easily with your Nikon digital camera and view them on your screen easily. Also, you can magnify the photographs you have taken to up to 4X by using digital zoom available on your Nikon S2800 and take a detailed look at them.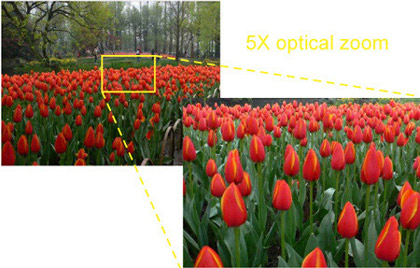 2.7 Inch TFT LCD Monitor
With a 2.7 inch TFT LCD screen, Nikon Coolpix S2800 makes ordinary clicks looks absolutely stunning. The brightness, contrast and sharpness can be adjusted on the LCD monitor according to your requirements to get clear and vivid colours on Nikon S2800 digital camera.
One Touch HD Movie Recording
Nikon S2800 digital camera allows you to record videos just with a click of a button. There is a dedicated movie button present on the back of the camera near the LCD screen. Press it and your Nikon Coolpix will start recording high definition videos at 720p. These videos are recorded in a format that is easily compatible with almost all computers. You can transfer them easily by connecting your camera USB cable to the computer. Share the recording effortlessly and enjoy!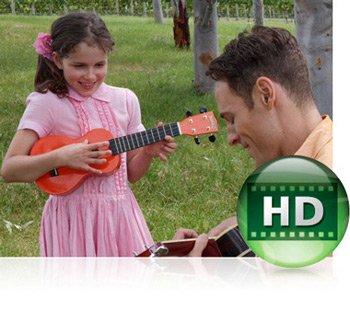 Motion Blur Reduction
It is easy to take snapshots of moving objects and people with Nikon S2800. It comes with vibration reduction technology that helps you take movement shots with ease and precision without losing sharpness. When you handheld your camera, this feature helps in blur reduction in resultant images that are caused by hand movements or unstable camera base.
Creative Effects
Employ some quick effects to an ordinary picture and turn it into an extraordinary one. There are 32 quick effects available and 12 glamour touch options. You can add make up to a face or turn it into a black and white photograph. Use scene mode such as pet portrait, beach, museum, food, night landscape, panorama assist, landscape, sports etc. and make your snapshot look superb. You can also use special effects to remove red eye or redden cheeks to make single subject clicks come alive.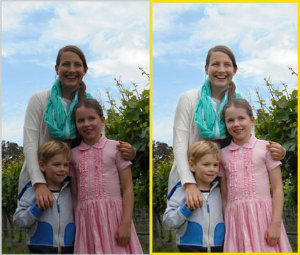 Smart Portrait System
Make your friends and family happy by clicking breath-taking photographs. Simply switch on the smart portrait system and your Nikon S2800 will set face priority and adjusts the focus on faces. While this feature is on, you won't miss a smile as it will detect it the moment your subject will beam. This feature of Nikon Coolpix digital camera helps you shoot best portraits possible.
Continuous Shooting
You can capture action shots with your Nikon S2800 digital camera like a breeze. It comes equipped with continuous shooting mode which allows you to take 6 shots at one time. No special movement or action can stay far from your camera lens anymore. Just switch to continuous shooting mode and press the shutter button. Also, there is a best shot selector feature that helps you choose the best picture taken.

Weighs just 120 Grams
This Nikon digital camera is slim and compact. You can carry it your handbag or slip it into your jeans pocket. It is so slim that you won't even feel a slightest of bulge on you while carrying it. Weighing just 120 grams, it is perfect to carry on your outdoor escapades or personal parties. Its thin body also makes it easy to carry it in your bare hands and easy access to buttons makes photography a hassle-free practice.
Available in 5 colours and 1 Design Pattern
Options are numerous when it comes to Nikon S2800. It comes in a range of colours starting from black, silver and red to pink and purple. For those who like it with a design, purple colour Nikon camera is available with a designer pattern too. Grab your pick from the host of choices!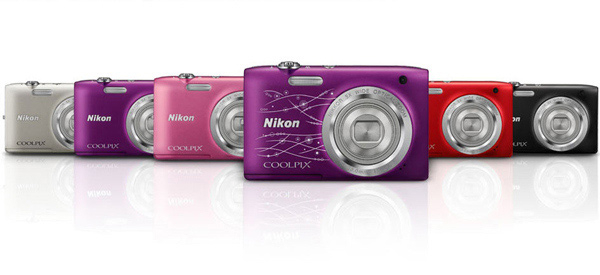 2 Years Nikon India Warranty
Nikon makes sure to make your buy hassle free. Nikon S2800 comes with 2 year Nikon India warranty which secures your purchase against any manufacturing defect for 2 years. Just present the bill given to you by Snapdeal.com on any Nikon service centre across the country and avail the benefits of your purchase.