Nikon D3200
D3200 is definitely not less than a blessing. The DSLR enables you to capture the best of photos or videos without any hassle. Designed keeping in view the needs and demands of both, experienced as well as beginners, this brand new DSLR from Nikon features the DX-format CMOS sensor in addition to EXPEED 3 image-processing engine that gives finest of images with flawless clarity. In fact, clicking interesting images and shooting high-quality videos have never been this easy as the enhanced guide mode of Nikon D3200 will assist you right from the initial process of camera set-up to shooting different scenes. Lightweight and compact, this DSLR is a true companion for travel enthusiasts. Enjoy sharper images and high quality videos with Nikon 3200.
Flawless Image Quality
Nikon D3200 is packed with the Nikon-developed DX-format CMOS image sensor that delivers 24.2MP. It offers fine tonal gradation, which reproduces the texture of human skin and gradation of sky as well. Still images can be clicked with amazing background blur and even when you enlarge or trim these still images; you will not have to compromise with their image quality. Further, the wide ISO range of 100 to 6400 allows you to capture images and videos in low light as well as bright light conditions. The Nikon D3200 utilizes its 420-pixel RGB sensor to detect the condition of the subject before shooting. The Face Detection System is another excellent feature of the camera that aids in high resolution images while taking close-ups.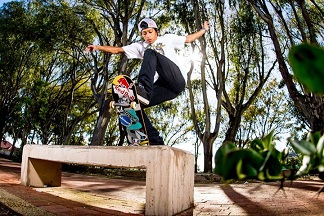 User-Friendly Guide Mode
Even if you are beginner, you can take the images and videos with desired expressions using the guide mode provided in Nikon D3200. You can refer to the guide displayed on the camera's monitor and select from the various expressions including Soften background, Take bright/dark photos and capture reds in sunsets.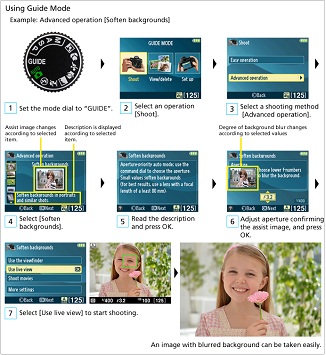 Sleek Design and Great Operability
As the Nikon D3200 features a lightweight body, it can be carried easily. To ensure comfortable holding of the camera, the intended grip area on front and space for thumb rest on back have been made wider. This ultimately reflects in the sharp images that can be captured without much camera shake. Also, the layout of dials and buttons on the DSLR is refined for better and comfortable operation of the camera.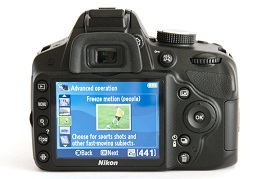 Play with the Expressions
With Nikon D3200 users have the choice to pick from the wide expression ranges that can't be achieved in the compact digital cameras. The single-focal length and bright lenses produce images with wide and bewitching background blur; the telephoto zoom lenses allow you to capture distant subjects; wide-angle zoom lenses enable you to click widespread landscapes and micro lenses for close-up shots of tiny subjects.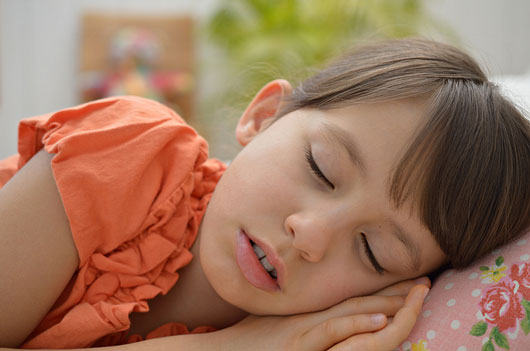 Be the Artist with Image Editing Functions
Give an artistic touch to your images with Nikon D3200's in-built image editing functions. Ranging from miniature effect, image overlay, fisheye, selective colour effect to colour sketch, there are various retouch menus employed in the DSLR. In every case, the effect will be applied to a duplicate copy of the image while keeping the original one intact.