Description of Penta Tablet IS701C White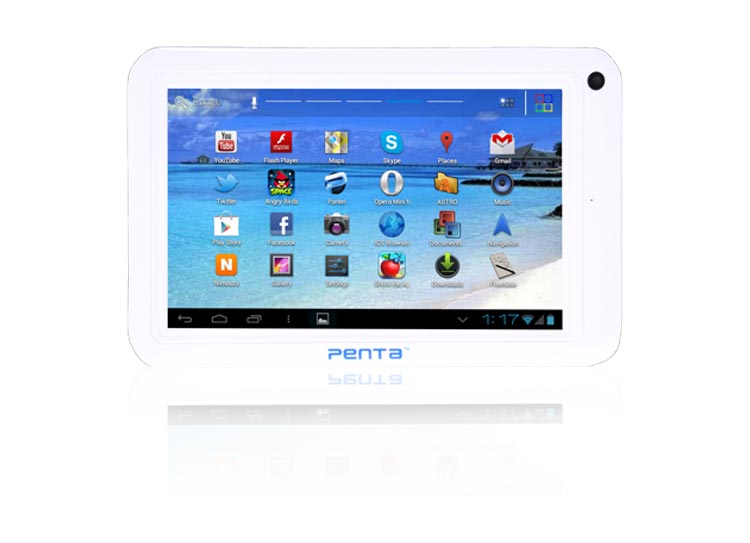 The IS701C is an Internet slate with a cortex A8 1 GHz processor and a 7-inch, 800x480 pixel, full angle, TFT, LCD, capacitive multi-touch screen. The device comes with the latest Ice cream Sandwich (ICS) Android operating system. The tablet comes with a host of features, which are a perfect combination of hardware, content and network with seamless usability. Penta is aiming this tablet at a cross-section of users ranging from avid gamers to busy professionals, homemakers and students.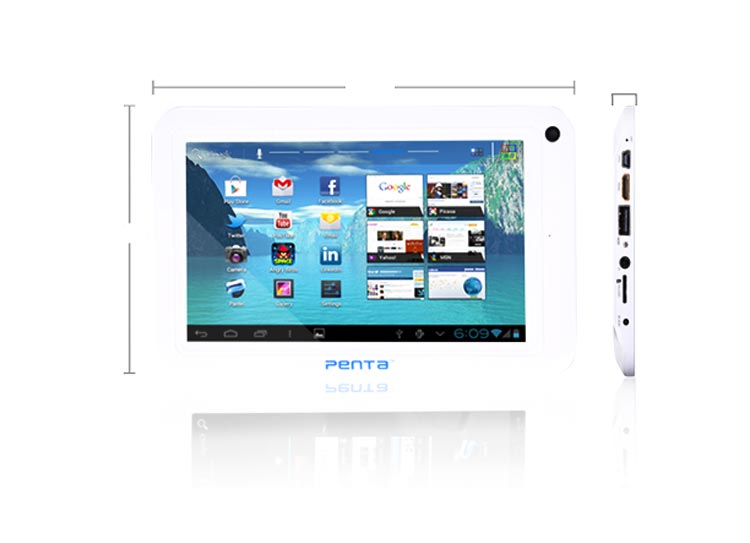 Ample Screen - The 7 inch, Full Angle, Capacitive Multi-Touch TFT LCD flaunts 16 M colors, which is suggestive of its resolution and quality. It's a pleasure to browse the Net, watch videos, check mails, etc. on it.
Efficient Working - What with the Android 4.0 OS and high-speed Cortex A8 1 GHz processor and 512 MB DDRIII RAM, this Penta works fast and well. But it derives its efficiency no less from the rechargeable 3000 mAh lithium-polymer battery.
Storage Capacity - It offers 4 GB storage capacity which is expandable to 32 GB using micro SDHC. Knowledge, information, entertainment…You can have it all here – and as much as you want. Experience has proved that you can have only this much.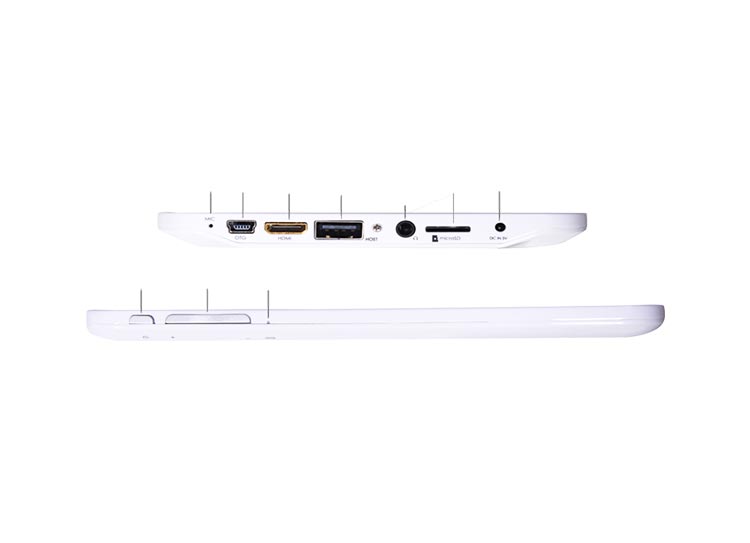 Connectivity
Options include:
Wi-Fi 802.11 b/g/n to wirelessly connect to the Net. It's fast.
USB 2.0 port and additional micro USB port
HDMI port
Entertainment - You have it enough with superb audio/video playback functions. With these facilities in place, you can play your favorite videos and music. Or watch HD videos on your HDTV via HDMI.
Camera - This Tab comes with a built-in, front-facing camera and microphone which allows you to make video calls.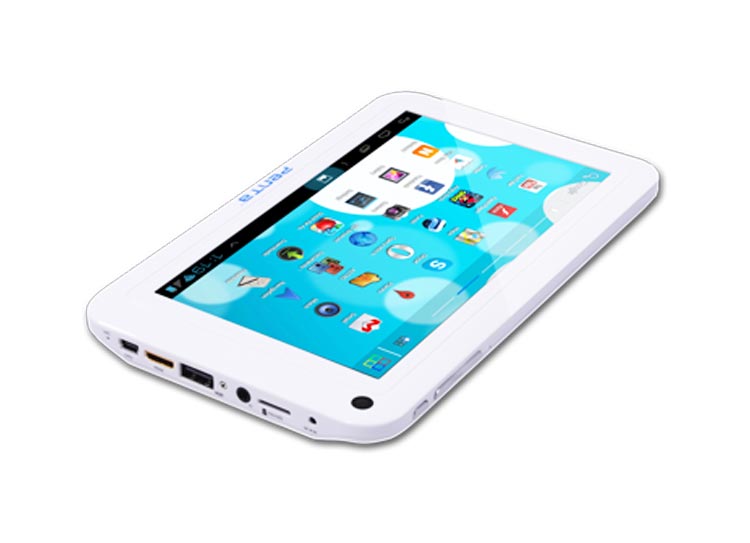 Downloads - You can download a number of very exciting and useful applications and games from Android market. And if you like, you can download eBooks and allow yourself the pleasure of reading what you like.
Others
Built-in G-Sensor
Ability to view pages in portrait of landscape with automatic orientation detection
In short, Penta T-PAD-IS701C is as good a tablet as you can have to serve all practical purposes there might be.