Give yourself a salon-style makeover at home with Philips Hair Straightener HP8310. This powerful SalonStraight Active ION hair straightener is infused with Ion conditioning that gives you hair that shines and stays straight for hours. The ceramic coating plates let the straightener smoothly glide on your hair and give you lustrous hair. Salon results are possible because of the professional high heat setting available in this straightener, while quick results are possible because the straightener heats up in 60 seconds and is ready to use. Further, it comes with an easy locking system that makes storage easy and the 1.8 metres swivel cord eliminates the issue of tangling.
210°C Professional High Heat
Right temperature leads to an efficient hair straightening performance. Keeping this in mind, the HP8310/08 comes with 210°C Professional High Heat that gives a professional straightening result. The 210°C Professional High Heat gives a superb straightening treatment to your hair and also keeps them smooth and shining.
Instant Heat Up
The conventional curlers took a lot of time in heating up. But unlike the conventional hair straighteners, the HP8310/08 gets heated-up instantly.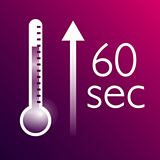 Once turned on, this hair curler by Philips gets ready to be used in just 60 seconds. Therefore, it helps you in instant straightening of your hair.
Dual Voltage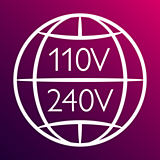 HP8310/08 consists of the latest Dual Voltage system, which makes this curler by Philips suitable to be used even in a foreign country. Supporting the Dual Voltage system, this hair straightener operates well in 110 Voltage systems as well as in 240 Voltage systems. With this hair straightener by Philips, this hair straightener automatically adjusts to the higher current. The Dual Voltage System means, you don't need a transformer to convert the current.
Ion Conditioning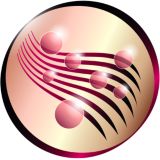 Featuring the highly advanced and efficient Ion Conditioning, the HP8310/08 makes a healthy curling for your hair. It helps your hair in retaining the shine and glossiness and also makes it smooth and silky. The Ion Conditioning keeps your hair in good health.
Safe Usage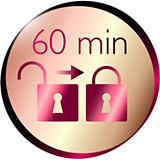 The safety aspects have also well been taken care off, while designing this curler by Philips. Even if you have forgotten to turn-off the HP8310/08, you don't have to bother. This highly efficient hair straightener automatically switches-off in 60 minutes, if it is not used.
Swivel Cord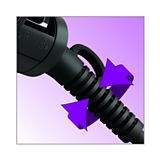 Tangling of the cord used to be a common problem with the conventional hair straighteners. But with this highly advanced hair straightener by Philips, you can straighten your long hair with utmost convenience. The HP8310/08 comes with a Swivel Cord that rotates along your hand movement and prevents the tangling of wire. Therefore, it helps in straightening your hair quickly and that too without any hassles.
Ceramic Plates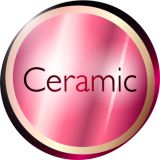 HP8310/08 consists of the Ceramic Plates, which is meant to give a highly efficient hair straightening performance. The Ceramic Plates glides smoothly to give a perfect finishing to your beautiful hair. It keeps your hair shiny and glossy.
Easy Lock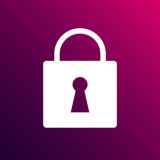 With the Easy Lock option in HP8310/08, you can lock and store this hair straightener by Philips. Therefore, the Easy Lock keeps the hair straightener safe and protected.
1.8 m Cord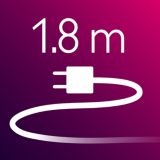 HP8310/08 consists of a long 1.8 m cord that helps in convenient usage of this hair straightener by Philips. With the 1.8 m long cord, now you don't have to stand close to the power socket. You can sit comfortably and s