This brilliantly designed Samsung Galaxy S5 is a new classy addition to the Samsung Galaxy series with its eye popping looks and smart features. The smartphone sports an advanced Quad 1.9 GHz + Quad 1.3GHz + XMM6360 processor and is comes with the latest Android 4.4.2 (Kitkat) operating system with 2GB RAM.
The new Samsung Galaxy S5 is available in more colour options to choose from like "Electric Blue and Copper Gold".
Sturdy & Stronger
Samsung Galaxy S5 comes with dust and water resistant feature that will protect your smartphone from getting damaged from rain, sand and dust. So plan an adventure trip and carry your handy companion along in water or sand without worrying about any damages.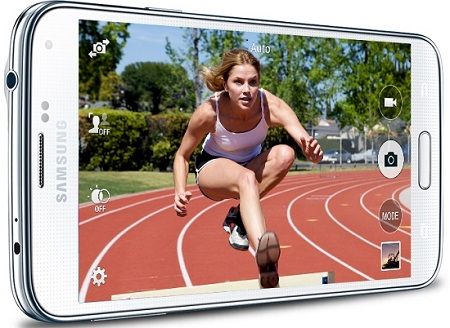 Create Memories
Click high quality pictures faster with Samsung Galaxy S5 that boasts Auto & Selective Focus that lets you capture all important movements and main subject without missing on the action. Edit images, record and view HD videos, create a beautiful picture collage and share them instantly with your loved ones in just a click. Its 16.0MP rear camera with functions like Face detection, HDR(rich tone), Virtual tour shoot will help you to do it all. The smart device also offers super-fast 4G and Wi-Fi connectivity for seamless internet browsing and instant data sharing.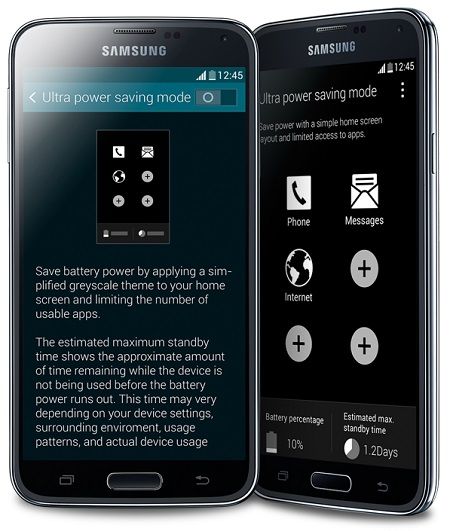 Smarter Power & Security Management
Your smartphone should be smart enough to provide you sufficient battery backup, right? With Samsung Galaxy S5 you don't have to worry at all as it is actually smart in providing a smarter power management that relatively saves the phone's battery life with its "Power Saving Mode" and also features an Ultra Power Saving Mode that extends the battery life by switching your smartphone's screen to black & white mode and switches off all unnecessary running Apps that consumes more battery.
Also, the Samsung Galaxy S5 has got an improved security system to keep your data protected. Fingerprint Scanner will provide a much more secure platform to access your phone without worrying about any data theft or loss.
Personal Health Tracker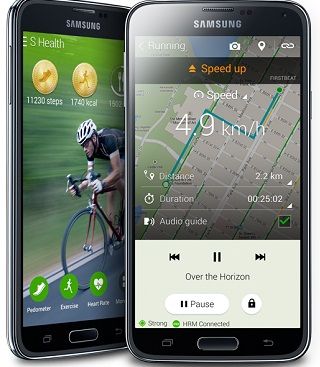 Samsung Galaxy S5 will help you to maintain a healthy lifestyle and will keep you fit. With its Gen-X Apps like Heart-rate scanner and fitness tracker this smartphone will smartly help you to keep a constant track of your fitness routines and health conditions.
Get your hands on the latest technology now by ordering your companion for life today.