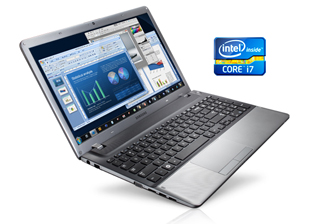 Built for speed
Get things done fast with the amazing Samsung NP350V5C-S06IN. Packed to the hilt with features the laptop is an apt answer to all your family requirements. The laptop has the latest Intel Core i7 Processor 3610QM running at 2.3GHz clock speed with 6MB L3 Cache to ensure that you get the best out of your laptop. It is enhanced by the cutting edge 8GB DDR3 RAM to allow you to multitask at your heart's content. The 1TB SATA hard disk allows you to store all your documents, images music and videos with space for even some more. The laptop comes with Genuine Windows 7 Home Premium (64-Bit) pre-installed so you can start working from the get-go!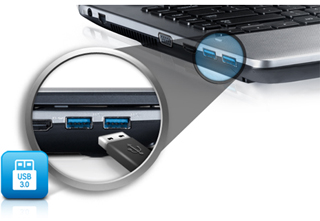 Fully expandable ports
Rapidly exchange data with any external device at up to 5 Gbps using the latest USB 3.0 port that to give you the fastest data transfer speeds with compatible USB hard disks and USB thumb drives. The inclusion of an HDMI port and 15-pin DSub VGA Port ensures that you can take your laptop experience to the big screen like a separate computer monitor or a HDTV, even while you are playing games or watching movies. The connectivity is taken care by the in-built Bluetooth and Wi-Fi conforming to IEEE 802.11 b/g/n protocol standards. The laptop also has an Ethernet jack to connect to your home or office network without any hassles.
Anti-reflective screen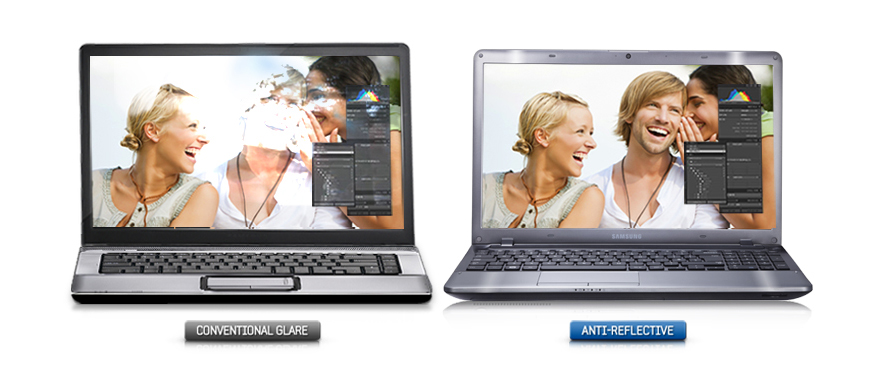 The anti-reflective screen allows you the brightest boldest and most vivid display with realistic colour representation even in bright sunlight. The screen is matte screen has no mirror effect, minimizing glare from bright light so you can take the laptop outdoors without any difficulty.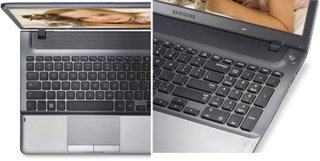 The key to easier use
The high quality keyboard with well-spaced keys makes typing a breeze, ensuring that you spend more time in a creative manner and less time correcting errors. Like a full-fledged desktop keyboard, the Samsung NP350V5C-S06IN has a numeric keypad to make number-crunching a cinch!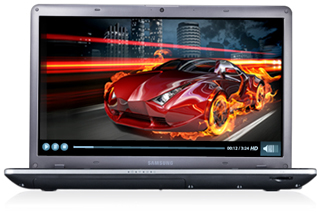 Optimised image quality
Samsung's innovative Image Enhanced Engine software improves image reproduction with vivid colours, sharp textures, crystal clear fonts and exqd>