Description of Sony BRAVIA 32 inches HD LCD KLV-32BX350 Television
The Sony BRAVIA 32 inches HD LCD KLV-32BX350 television gives an enhanced television viewing experience at an affordable price. This Sony BRAVIA HD LCD TV creates sharp images and vibrant colours that make it perfect for watching movies with amazing clarity and in high definition straight from an external device with the USB Playback feature. The 32 inch Sony TV consumes 115 W of power when in operation and less than 0.35 W of power when on standby. The BRAVIA 32 LCD TV requires a power supply of 110-240 V, 50/60 Hz.
One remarkable feature of this Sony BRAVIA HD LCD is the picture frame mode that allows you to blend the television into the decor of the room with photos of friends and family or with backgrounds that complement the room. The BRAVIA LCD TV has a 32 inch screen with a resolution of 1366 x 768 pixels. The dimensions of this Sony BRAVIA TV are 800 x 528 x 220 mm with the stand. The BRAVIA HD 32 inch LCD TV weighs a manageable 10.7 kg with the stand. The Sony 32 inch BRAVIA HD TV has an aspect ratio of 16:9 which widens the image created, making you feel like you are actually in the picture. The LCD TV runs on a BRAVIA Engine 3 video processor sharpening the quality of the images. The BRAVIA HD LCD TV uses CCFL technology that significantly reduces the size and weight of the TV and makes it more energy efficient without losing any of the quality of the picture.
The BRAVIA LCD HD 32 inch TV has a Live Colour feature that works alongside the video processor to create brighter, more vivid colours. The Intelligent MPEG Noise Reduction technology facilitates better images that are clearer and crisper because it reduces the noise in the images significantly. In addition to this, the LCD 32 inch Sony TV has 24P True Cinema, 3D Comb Filter and Advanced Contrast Enhancer as features. The LCD 32 inch TV has 2 speakers that consume a combined power of 16 W. The LCD HD TV works with the Dolby sound system. The Sony BRAVIA TV has a NICAM, A2 Stereo System. The LCD TV also comes with a Sound Mode feature that allows you to adjust the ideal sound mode depending on the show. Further it allows you to alter the functioning of the television to suit you and enrich your viewing experience.
The Sony 32 inch BRAVIA LCD TV has 2 HDMI slots that gives you the capacity to connect multiple devices to the television. It has a USB 2.0 port that allows for USB Playback. In addition to this, the LCD 32 inch TV also has 2 Composite Video Input slots, 1 Component Video Input slot, an Audio out jack, 3 Analog Input slots and 1 headphone jack. The BRAVIA LCD TV has the PAP and PIP features that allow you to watch more than one show simultaneously. The BRAVIA Sync feature allows you to control all the devices attached to the Full HD TV converting it in to an entertainment console. It also allows you to control all the devices with the push of a button. In addition to these features, the Sony LCD BRAVIA 32 inch LCD TV has features like Parental Control, Sleep Timer, Teletext, control for HDMI and FM Radio.

Revel in clear, vibrant, and true-to-life Images with BRAVIA Engine3
The revolutionary BRAVIA Engine 3 uses a new high definition video processor that reproduces images with impressive depth, vibrant colours with true-to-life tones, and high-definition images with amazing clarity.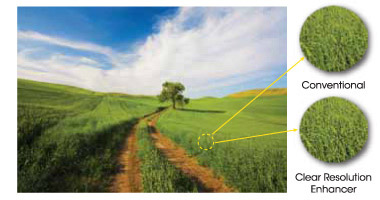 Enjoy crisp TV images with finer texture and detail. Clear Resolution Enhancer offers superior noise reduction to make images sharper and more natural. Contrast has also been improved, adding more depth and realism to what you see on screen.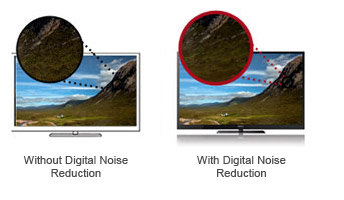 Now your digital input sources can benefit from the same advanced image processing techniques that are given to cable, satellite, and broadcast signals. Enjoy clearer, cleaner, more vibrant and vivid pictures and videos when you access them from USB or PC inputs on your BRAVIA television.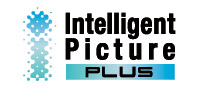 Enjoy clear reception with the optimum balance between low noise and high resolution. By sensing the signal strength and applying noise reduction accordingly, Intelligent Picture Plus delivers maximum noise reduction when the signal is weak and minimum noise reduction when the signal is strong.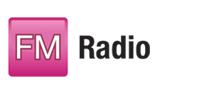 Stream FM Radio directly to your television to add significantly to your entertainment options. You're free to enjoy the music by itself, or as the perfect background for slide shows when you access digital pictures via the USB port.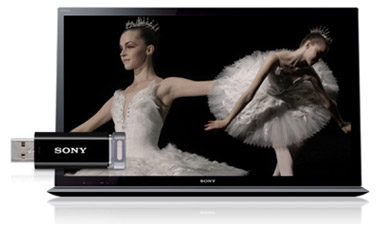 USB Play
With BRAVIA, you can do much more than just watch TV. Connect a USB drive to your BRAVA TV and play your photos, videos and music easily and instantly.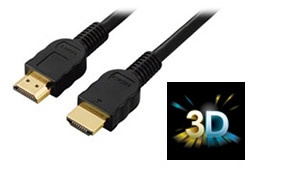 HDMI Ports
Connect your BRAVIA to various devices using HDMI and enjoy seamless transfer of your pictures & videos.