Make a smart addition to your car with Sony - WX GT 88UI in-car CD player and enhance its interiors. Having stylish looks and smart features, WX GT 88UI delivers amazing sound quality. You can listen to your favourite music in the comfort of your car with superb clarity anytime. Equipped with Quick-BrowZer and Zappin features, it enables you to locate the music easily without any hassle. Using the 7-Band Equalizer, you can adjust the treble, bass and balance of the sound track and enjoy the beats. Sony - WX GT 88UI CD player has frontal Aux-In and USB that allow you to access media on your smartphone and pen drive respectively. You can attach a subwoofer through a direct connection on this Sony player. Availability of 3 Pre Outs enables you to fix an amplifier with this in-car music player easily. On buying this superb CD player from Snapdeal.com, you get 2 years Sony India warranty on the product.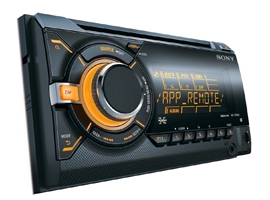 App Remote for iPhone
Sony - WX GT 88UI in-car CD player incorporates an App remote for iPhone. On using this app remote, the car music and applications of your smartphone appear into a single source unit. You can establish this connection with iPhone or iPod via USB cable only.
3 Pre Out
This Sony CD player is equipped with 3 Pre Outs of 5 volts. Using Pre Out, you can attach an external amplifier to the receivers of your Sony media player. It comes with brilliant visual display and exceptional picture quality to give you an enhanced user-experience.
Advanced Sound Engine
This Sony in-car CD player comes with a 7-Band Equalizer. You can adjust the sound as per your liking by changing its treble, bass, balance etc. If you enjoy powerful beats, you can also attach a Subwoofer to this player using the direct connection output.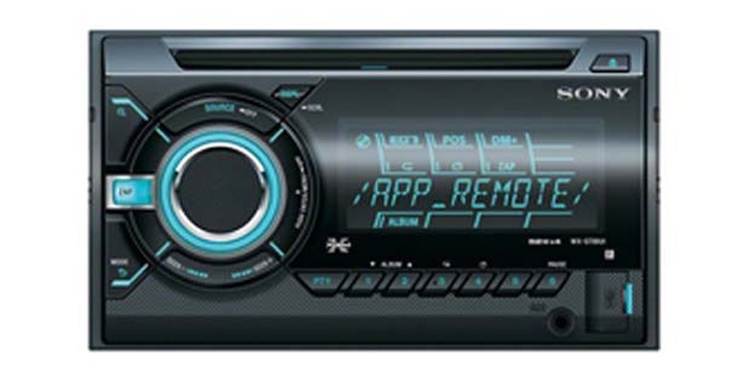 Digital Clarity Tuner
Connect to the FM/AM stations available in the area with Sony - WX GT 88UI digital player. Its digital clarity tuner delivers crystal clear audio and makes your journey more exciting.
Frontal Aux-In and USB
This Sony digital media player has frontal auxiliary and USB connection points. You can save a long list of songs in your smart phone or pen drive and play in on-the-go by connecting it to this Sony player.
2 Years Sony India Warranty
Buy Sony - WX GT 88UI in-car CD player from Snapdeal.com and get 2 years Company warranty on the product. You can avail free services against any manufacturing defect that occurs in the device. In case of any problem, simply contact your nearest Sony authorized service centre for getting your issue resolved.