Terms and Conditions for Delhi Only
1. 15% DPCC Subsidy to be claimed by the customer post purchasing the vehicle and submitting required documents at dealership
2. The Subsidy amount will be directly credited by the Government in the bank account of the customer
3. Hero Electric Vehicles Pvt Ltd. is not liable for any subsidy claims

ZONE AWAY FROM YOUR HOME IN STYLE
The HERO ELECTRIC – MAXI is a smart, eco-friendly and pocket friendly electric bike. It is powered by EMC (Embedded Motion Control Technology), which enhances battery reliability. It has brushless DC motor and Full Float Charging Technology for longer battery life.
KEEP YOUR WORRIES AT BAY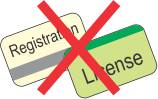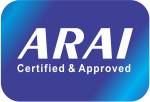 It gives you a pollution free future. With this noise and exhaust fumes are history, simply, take a deep breath and feel the difference. It also guarantees a maintenance-free future. It has no engine, fewer moving parts, therefore lesser wear and tear resulting in lesser maintenance. You don't have to wait to be 18 to ride this bike! It doesn't require any license or registration, so you can just hop on and have a great time. Hero electric just redefined the future with a range of fuel-free electric scooters. Hero Maxi is one of them. Plug on in, charge it, ride away and get amazing saving.
Front Telescopic Suspension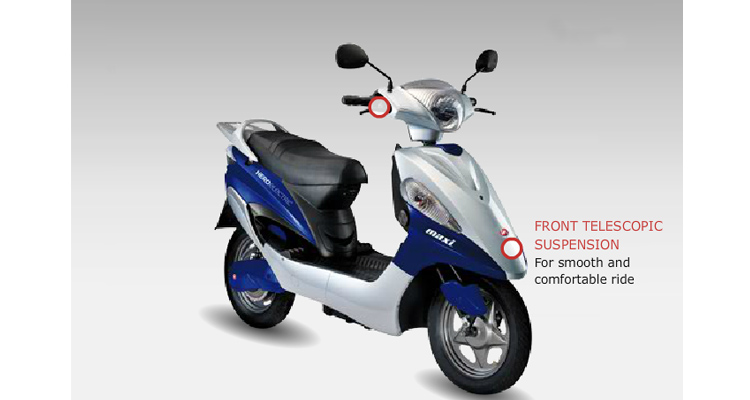 Advanced Throttle Mechanism