AT890/16
Aquatec Seal
AT890/16 comes with an Aquatec Seal that makes it absolutely waterproof. With the Aquatec Seal, this shaver by Philips enables you in a smooth shaving even under the shower. You can put the shaving gel or the foam in order to give an extra protection and smoothness to your skin. However, you can also have a dry shave with this shaver by Philips. It gives a perfect shaving, leaving your skin soft and smooth.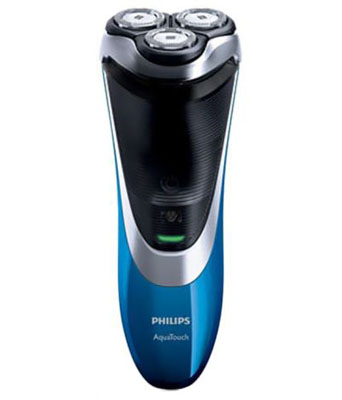 Dual Precision Blades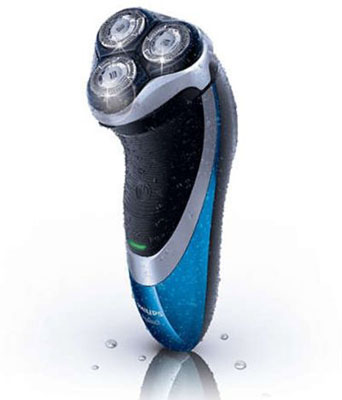 Consisting of the Dual Precision Blades, the AT890/16 efficiently shaves the long hair and the short stubble to give you a soothing shaving experience. The Dual Precision Blades helps you in convenient grooming in very less time. It consists of the slots that cut the long hair and the holes that successfully eliminate the short stubble. Therefore, the Dual Precision Blades gives you a perfect shaving experience.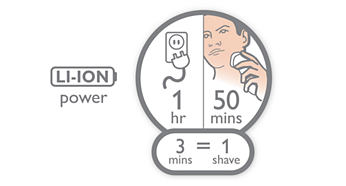 Powerful Battery
AT890/16 consists of a powerful battery that makes a cordless operation. It enables the shaver in giving an efficient and an enhanced shaving performance. It consists of a Lithium-Ion battery that can be recharged. Once charged for 1 hour, the shaver gives up to 50 minutes of shaving time. If only charged for 3 minutes, you can have one shave. It means that in 50 minutes of the shaving time you can have up to 17 shaves approximately.
Rounded Low-Friction Protection Head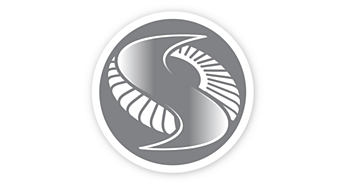 While shaving, the curves of your face gets cut quite often. Keeping this in mind the AT890/16 comes with a Rounded Low Friction Protection Head. It makes a perfect adjustment on the curves of your face, so that your skin does not get damaged and you can have a smooth shaving experience.
Super Lift & Cut Blades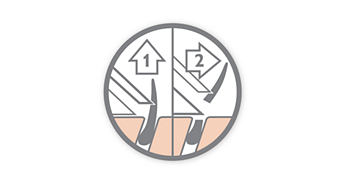 The conventional shavers does not give a close shave. But the AT890/16 comes with two blades. One lifts the hair and the other cuts it from below the skin. Therefore, the Super Lift and the Cut Blades together results in smooth shaving, giving a complete grooming to your face.
Washable Shaver for Quick Rinse
This shaver by Philips consists of a Washable Shaver, which helps you in convenient cleaning. Consisting with the Quick Rinse system, the AT890/16 can easily be cleaned keeping it under the running water. This also facilitates the use of this shaver even under the shower.
Integrated Pop-Up Trimmer
The Integrated Pop-Up Trimmer in AT890/16 helps you in maintaining your moustache with utmost perfection. Moreover, it also helps you in trimming your sideburns, so that you can always keep it in a perfect shape.
Easy Grip Handle
The Handle of this highly efficient shaver by Philips has been ergonomically designed to easily fit in to your hands. It helps you in a convenient usage. It makes a firm grip in your hands, so that you can have a highly efficient shaving experience, taking complete care of your skin. The Easy Grip Handle makes a hassle free shaving.