QT4005/15
0.5 mm Precision
The 0.5 mm Precision Blade in QT4005/15 helps you in keeping your beard in perfect shape. With this blade you can have a perfect 3 day shave. Therefore, the 0.5 precision blades successfully cut the long hair while trimming the beard.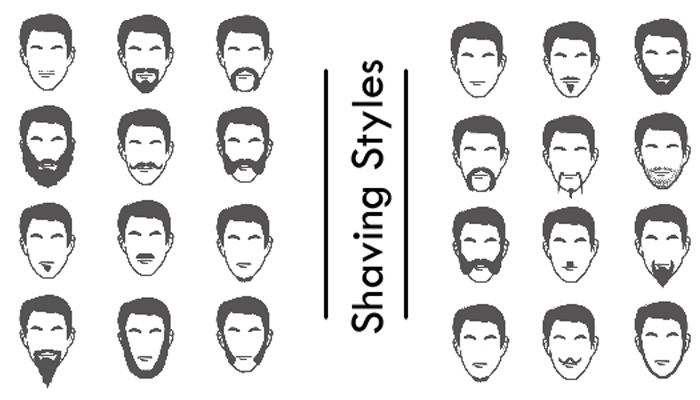 Easy Grip
QT4005/15 has been especially designed to give a firm grip in your hands. Making an easy grip, this trimmer by Philips gives you a highly efficient trimming performance.
Easy to Select & Lock in Length
QT4005/15 comes with 20 length settings and the range of the length settings ranges from 0.5 mm to 10 mm. Therefore, you can easily set the length at which you want to trim your beard. It will help you in trimming your beard according to your choice. Moreover, the Lock-in-Length feature also helps you in locking the length settings, so that it does not get altered unless and until, you want to do it.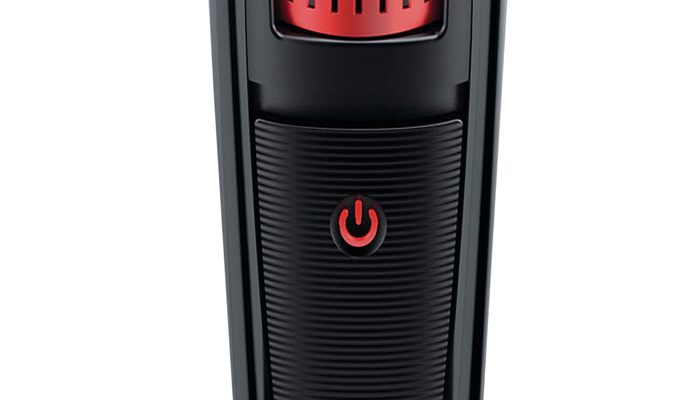 Stainless Steel Blades
This highly advanced trimmer consists of the stainless steel blades, which makes an easy cleaning. Moreover, the stainless steel material helps the blade in maintaining the sharpness for a long time, so that it gives an efficient trimming performance whenever used. Apart from this, the stainless steel body also protects the blade from getting damaged due to rusting and corrosion and therefore it the trimmer in serving you for long years.
Rounded Tips
QT4005/15 comes with the rounded tip blades and combs that together ensure complete care of your skin while trimming your beard. It protects your skin from irritation. It helps the blade in adjusting to your face very smoothly. Therefore, it this trimmer by Philips helps you in trimming your beard perfectly with its extra sharp blades.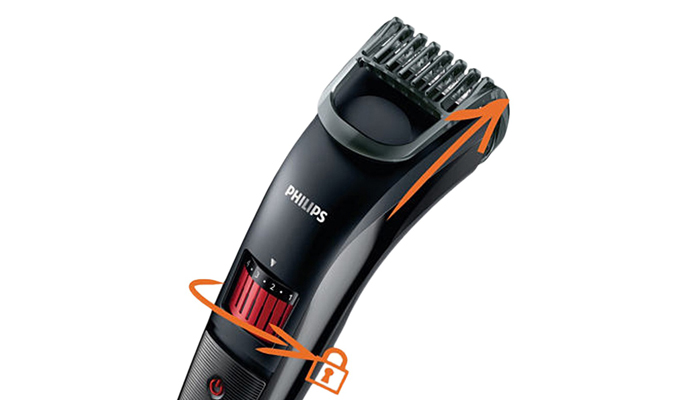 Ergonomic Design
QT4005/15 wears an ergonomic design that helps you in easy handling and usage of the trimmer. Moreover, its compact design helps you to carry the trimmer along with you, wherever you go. It can be easily adjusted in any corner of your bag without hassles. Furthermore, the ergonomic design of this trimmer helps you in trimming even the hard-to-reach areas with utmost convenience.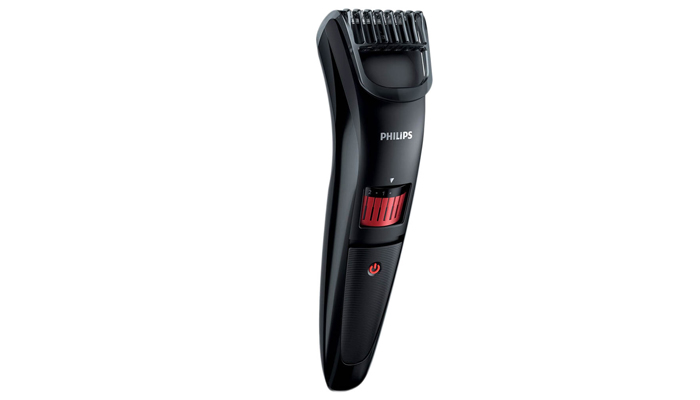 Powerful Battery
The 1 x AAA NiMH battery in QT4005/15 facilitates a cordless operation of the trimmer. However, you can also plug-in the charger to the power socket in order to trim your beard instantly. But as far as the battery performance is concerned, when fully charged for 10 hours, this trimmer by Philips can be used for approximately 40 minutes.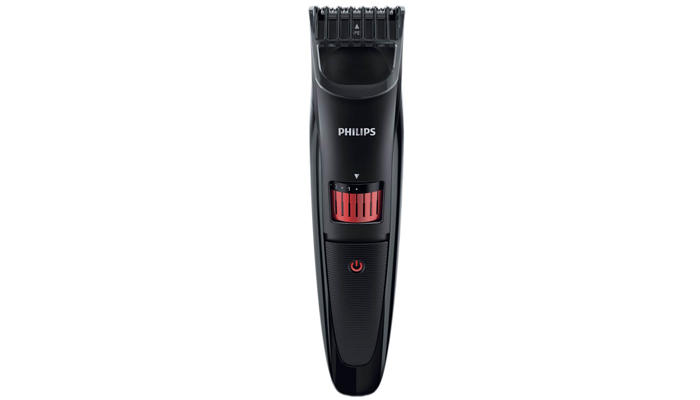 Light Indicator
QT4005/15 also consists of a light indicator that indicates you in case you need to charge your battery. When fully charged the light indicator shows a green light. However, if the green light blinks, it indicates charging of the battery.
Dual Voltage System
QT4005/15 comes with the Dual Voltage System, which makes this trimmer by Philips very suitable to be used even in a foreign country. With the Dual Voltage System this trimmer supports the 110 Voltage Systems as well as 240 Voltage System and therefore, it can easily be used worldwide. It automatically adjusts to the higher current system in the foreign countries. You won't need a transformer in order to convert the current.
Detachable Head for Easy Cleaning
Consisting of a detachable head, the QT4005/15 makes a convenient cleaning. The head of the trimmer can be easily detached and put under the running water in order to clean it instantly, every time after having used it. However, you must remember that the head should completely be dried before placing it back on the trimmer.