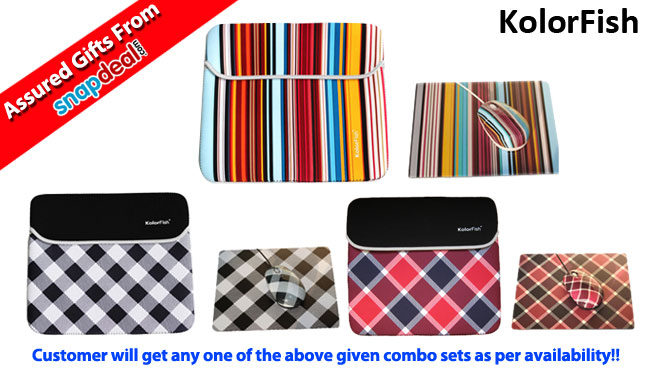 Built on the premise of providing style, comfort and extreme performance, Samsung brings you the Series 3 NP300V5A-A08IN laptop. Engineered to provide ultimate comfort and style and packed to the hilt with features to provide you extreme performance, this is a laptop that will blow your mind and make heads turn too!
Vividly stylish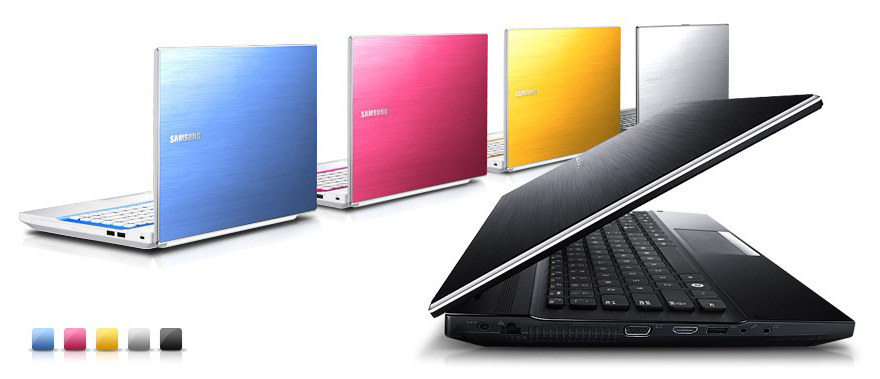 Be a real style leader and stand out from the crowd with a flurry of colourful options which simply demand attention. Available in multiple colours, the Samsung Series 3 NP300V5A-A08IN laptop ensures that it matches your style profile.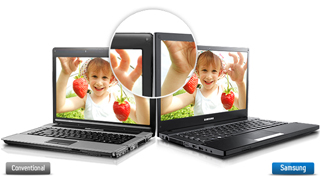 Slim bezel display
An ultra-portable design features an extremely narrow display bezel ensures that you get more screen space and lesser distractions. The slim bezel provides it the look of a high-end television set to give you the most comfortable viewing experience. Not to mention, the slim profile also adds dollops of style to your laptop.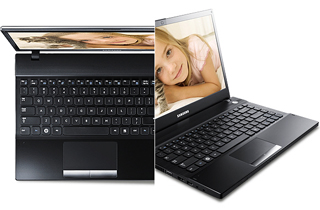 The key to easier use
A high quality, full-size, island-type keyboard makes typing easier, you can type faster accurately. Its ergonomic, premium-style design features isolated keys with optimised spacing for maximum comfort. The keyboard contains the full 101 key set, including the numpad keys. Each key has been stress-tested to provide maximum durability of up to 10 million clicks to ensure that you never have to worry about keyboard problems ever again. The ergonomic smart touchpad is very comfortable to use and detects proper finger movement which translates to superb cursor movement for an engaging working experience.
Ports Information


Fast Start
With Instant On, you get your system up and running within 3-4 seconds. The Samsung Series 3 NP300V5A-A08IN laptop features a unique suspend mode which boots up the operating system instantaneously and gives you the stability of a hibernated system. Get in and out of work in no time!

Built for speed
Get your work done at blistering speeds with the latest Intel Core i3 Processor. The Processor is designed to ensure that your work is done faster and in a more efficient manner. The Intel Core i3 processor runs at 2.60GHz and has 3MB L3 cache to ensure that you get maximum multitasking options. The processor is coupled with 4GB DDR3 RAM for optimal multi-tasking. Store all your documents, photos, videos, music and even some more with the in-built 750GB Hard Disk.
The Samsung Series 3 NP300V5A-A08IN laptop comes with Genuine Windows 7 Home Premium 64-Bit pre-installed so you can start working from the get go. Moreover the laptop comes with one year Samsung India Carry-In warranty to ensure complete peace of mind.