HOW TO MEASURE YOUR HELMET SIZE
1# Use A Measuring Tape to measure the circumference around your head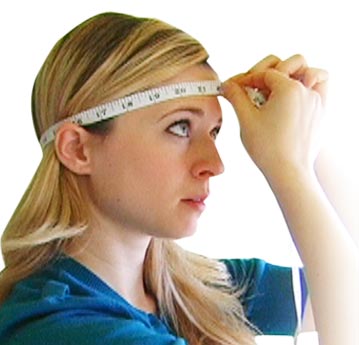 2# If you don't have a measuring tape, use a piece of string. Then place the string on the table and measure the length with a ruler.
3# Please refer to the video tutorial below, on how to measure your helmet size.
4# Once you have measured the size, choose the appropriate size and then proceed to buy.
5# Buy your helmet and have a safe and enjoyable ride!
VIDEO TUTORIAL : MEASURING YOUR HELMET SIZE ?
About Vega Helmets:
Vega is one of the leading manufacturers, competing with the world leaders with respect to Design, Process and Product Quality. The company's ideology of Safety coupled with Fashion has become a pioneer in promoting Helmets as DESIGNER HEAD GEAR. Their vast range has been approved by the Bureau of Indian standards (ISI) 4151..