SDL251342006
[{"id":622656787495,"name":"Color","value":"Multi Color","soldOut":false,"subAttributeType":"Pack of","subAttributes":[{"id":622656787495,"name":"Pack of","value":"Pack of 1","soldOut":false,"subAttributeType":null,"subAttributes":null,"catalogId":622656787495,"supc":"SDL251342006","live":true,"images":["imgs/j/k/q/Gold-Plated-Multi-Color-Kundan-SDL251342006-1-a1394.jpg","imgs/j/k/q/Gold-Plated-Multi-Color-Kundan-SDL251342006-2-b6925.jpg","imgs/j/k/q/Gold-Plated-Multi-Color-Kundan-SDL251342006-3-78dba.jpg","imgs/j/k/q/Gold-Plated-Multi-Color-Kundan-SDL251342006-4-beca9.jpg"],"colorCode":null,"thumbnail":"https://n4.sdlcdn.com/imgs/j/k/q/130x152/Gold-Plated-Multi-Color-Kundan-SDL251342006-1-a1394.jpg","selected":false,"buyableInventory":180}],"catalogId":622656787495,"supc":"SDL251342006","live":true,"images":["imgs/j/k/q/Gold-Plated-Multi-Color-Kundan-SDL251342006-1-a1394.jpg","imgs/j/k/q/Gold-Plated-Multi-Color-Kundan-SDL251342006-2-b6925.jpg","imgs/j/k/q/Gold-Plated-Multi-Color-Kundan-SDL251342006-3-78dba.jpg","imgs/j/k/q/Gold-Plated-Multi-Color-Kundan-SDL251342006-4-beca9.jpg"],"colorCode":null,"thumbnail":"https://n4.sdlcdn.com/imgs/j/k/q/130x152/Gold-Plated-Multi-Color-Kundan-SDL251342006-1-a1394.jpg","selected":false,"buyableInventory":180}]
{"SDL251342006":null}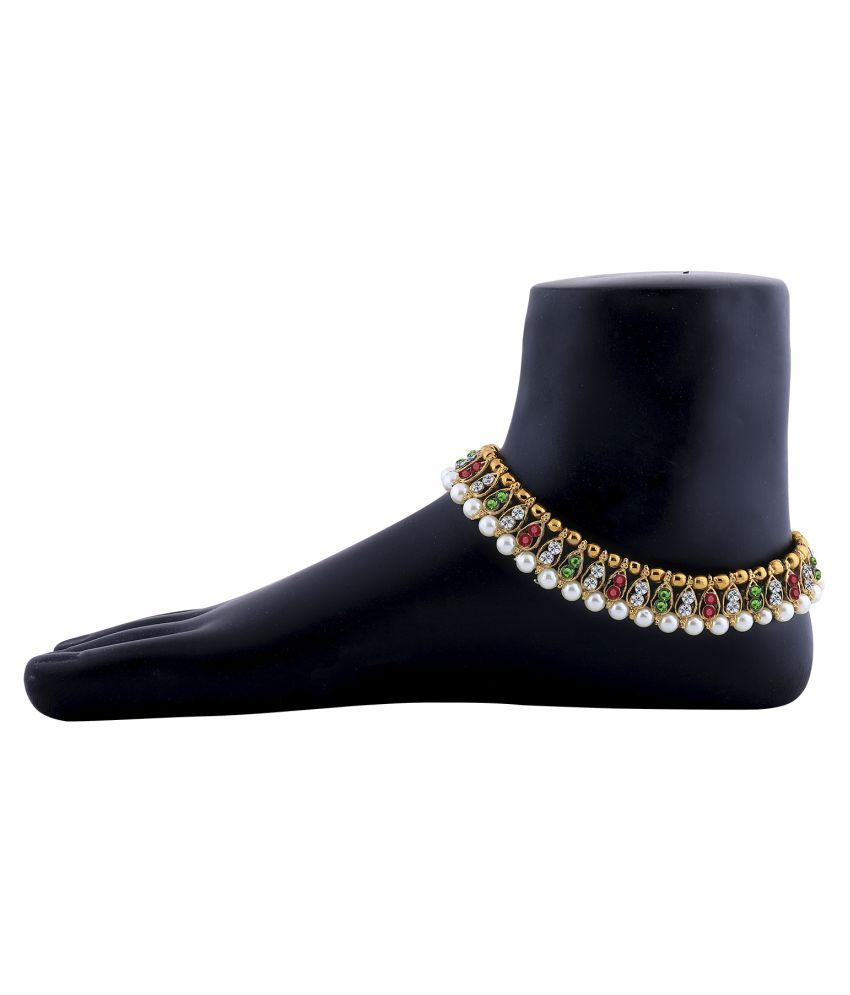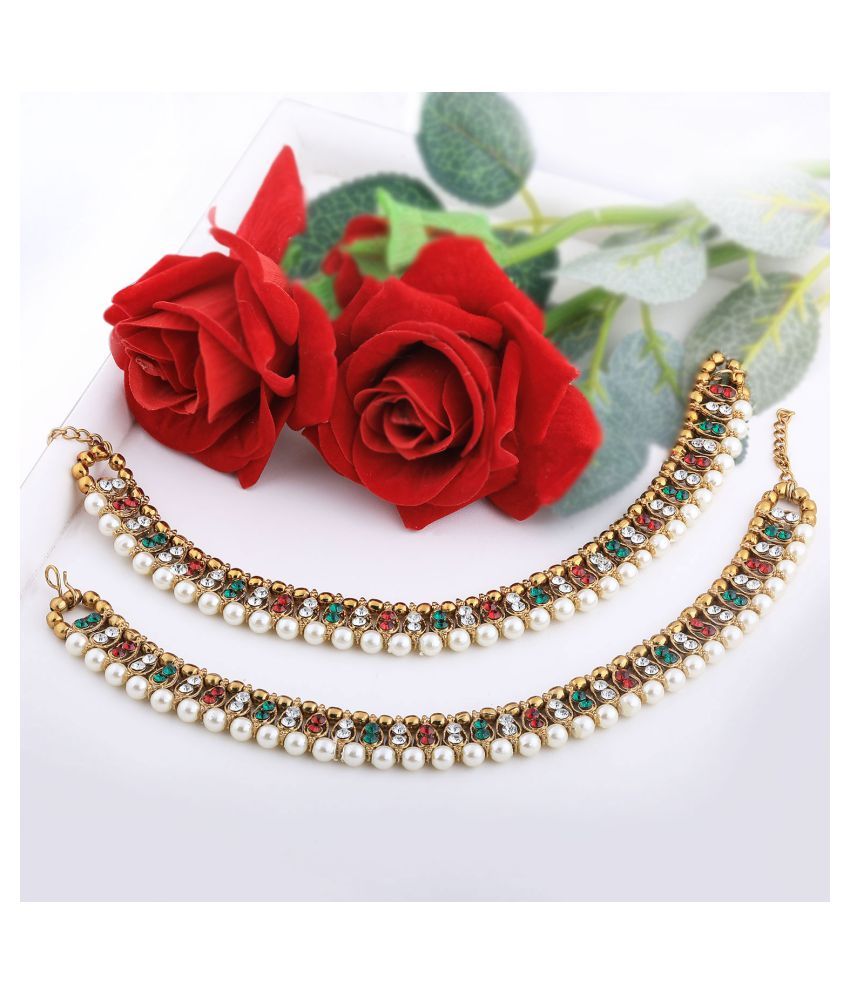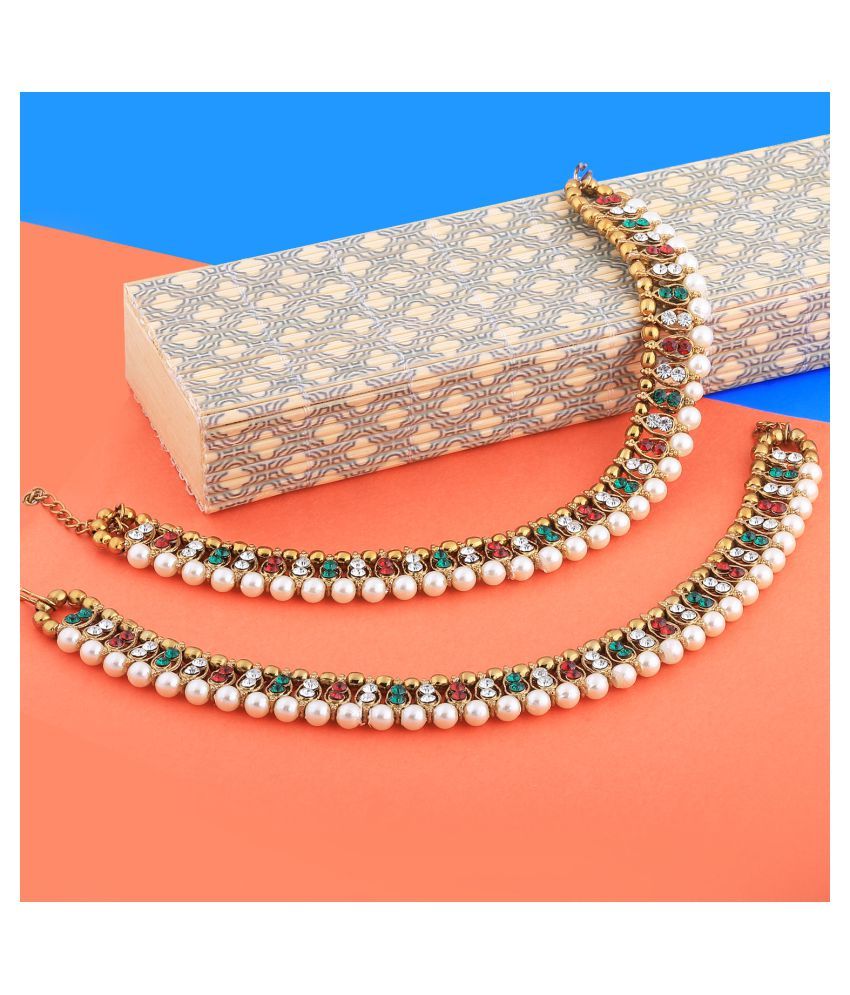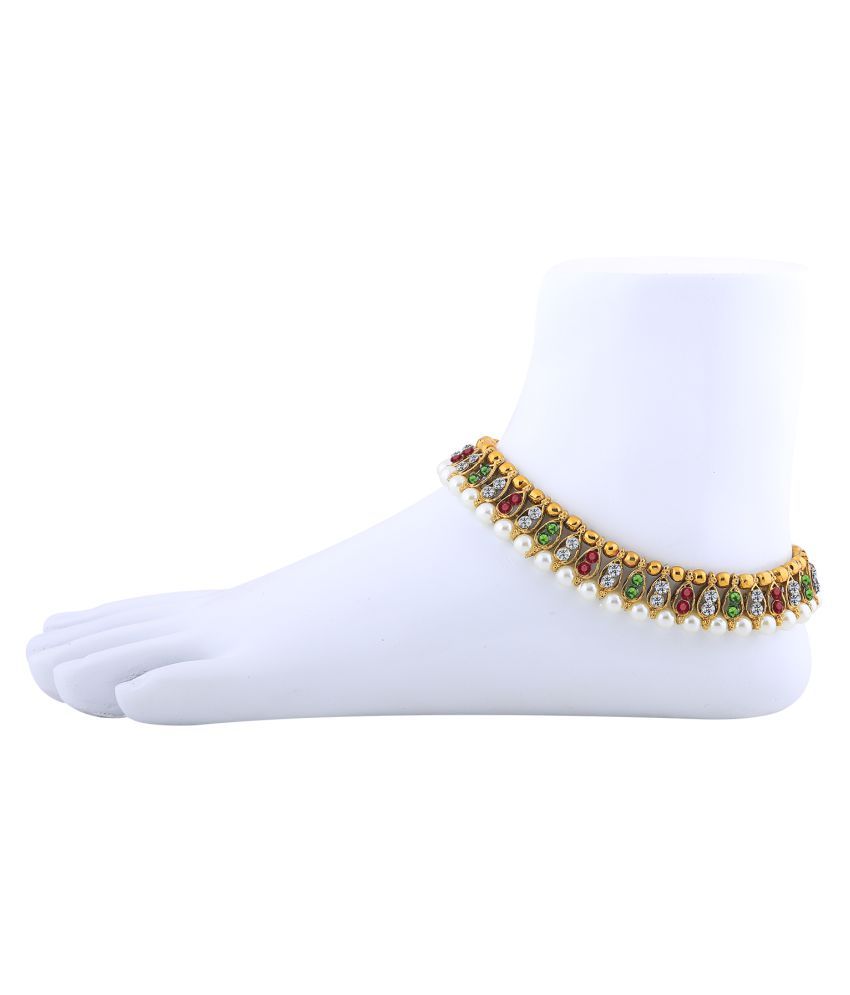 serviceCentreDetails
---
MRP
Rs. 1,399
(Inclusive of all taxes)
Rs.

354
75

% OFF
Inclusive of all taxes
(1) Offers | Applicable on cart
Get a any Beautiful Pair of Earrings Absolutely Free.
Color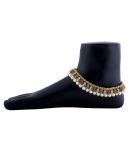 Multi Color
Pack of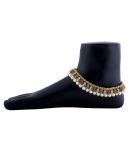 Pack of 1
Delivery
Generally delivered in 7 - 11 days
(*Refer FAQs for detailed T&C)
7 Days Easy Returns
Trustpay: 100% Payment Protection. Return or Replacement is applicable for 7 days after delivery
Know More
Exchange Discount Summary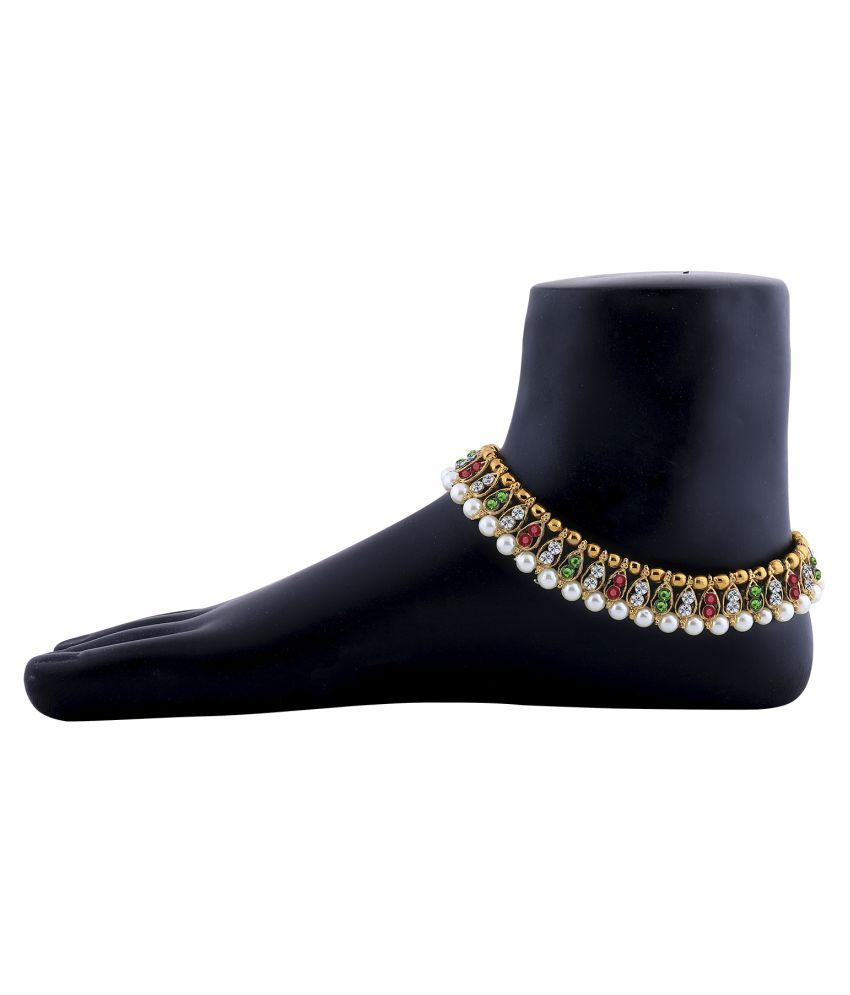 Gold Plated Multi Color Kundan Anklet for Women And Girl.
Rs. 354
Rs. 1,399